With the global population growing and industrialization on the rise in developing countries, humanity's appetite for energy has reached unprecedented levels. It is expected that by 2040, the world's energy consumption will increase by almost 50%. Every day, DAIKIN contributes to the future energy challenges relying in diversification, efficiency, and storage.
Renewable sources such as wind, geothermal, solar and hydro would already represent a fifth of the world's primary energy supply. This portion is expected to continue growing by 2.6% per year until 2040, to substitute fossil source of energy. The energy challenge not only spans in finding renewables sources but also in managing this energy when produced. Two obstacles arise when dealing with power, the first being the accelerating need for cooling and the second being the storage of energy.


How to increase lithium-ion battery range in consumer electronics, electrical vehicles or general industry? How to store the power generated by renewables sources for later use? Battery chemistries have been under scrutiny to not only enable longer times between charges but also smaller size batteries. Next generation of battery technologies are emerging, and there is a lot of work underway into the basic materials science involved in the electrochemistry of charging and discharging.


DAIKIN is fully intensively contributing to support innovation in the field of global energy challenges by advancing solution to:

- Improve lithium-ion battery range and performance (gasket, binders)
- Enhance photovoltaic solar cell output
- Preserve and extend the life of outdoor energy equipment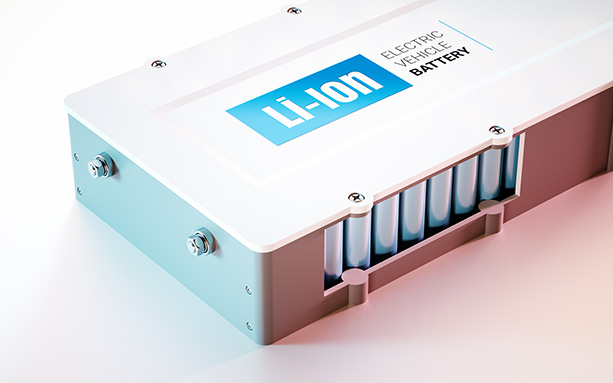 DAIKIN is expanding its offerings for the energy and energy storage market with the introduction of high performance fluoroproduct solutions targeted for use in the:

- Wind-power generation
- Solar cell
- Lithium-ion battery
- Lithium primary battery

Fluoro products offer unique performance benefits over other energy storage materials due to their high-end use temperature, high chemical resistance, chemical stability, and high fire safety. DAIKIN's fluorochemical and fluoropolymer products improves the performance of many energy and energy storage devices.
NEOFLON VT providing superior flexibility, allowing for high electrode densities and also longer life cycles than standard PVDF binder resin.
NEOFLON PFA is superior in seal properties; it secures long-term reliability as gasket materials.

Coatings formulated with ZEFFLE resins and additives contributes to the limited maintenance of wind power generation equipment, suffering from harsh conditions such as offshore or cold weather.

Back Sheet:
Weather resistant resin ZEFFLE are used for surface protection of solar cell back sheet. They contribute to to efficient photovoltaic power generation by extending life of solar cells and reducing the power generation cost.

Front sheet:
NEOFLON ETFE films having excellent weather resistance and mechanical strength are used for surface protection of front sheet of solar cell.