"On-the-go" drinking and eating habits are increasing and impacts undeniably the segment of food packaging. With a swelling percentage of diners delivered or taken out, the need for efficient and sustainable solutions protecting the food carried away, and its consumer becomes decisive. DAIKIN offers a comprehensive range of solutions for oils, grease, and water repellent paper and packaging.
Facilitated by online platforms, food delivery segment is going big, driving at the same time the demand for efficient protective packagings. To meet the industry, need for efficient, recyclable and cost-effective oil and grease protection, DAIKIN proposes UNIDYNE repellents.
UNIDYNE is a long time proven solution for papers to achieve high-performance resistance to oils, grease, and water. Suitable for sandwich wraps, french fry sleeves and all food contact application, DAIKIN solutions improves the overall packaging life cycle and eases recyclability versus other barrier materials.
Solutions for food packaging which are performing cost optimized and sustainable
The lifespan of a food wrap being short and for single-use, packaging producers must consider pivotal cost and recyclability concerns, on top of repellency performance. UNIDYNE addresses these challenges:
- UNIDYNE treated food wraps prevent penetration of hot oils, grease, alcohol or glue through the package, contributing to protecting the consumer.
- UNIDYNE can be added to most common packaging substrates, on the surface or within the paper processing.
- UNIDYNE is used at very low dosage levels to impart a sufficient barrier performance.
- Packaging protected with UNIDYNE can be fully recycled vs other barrier or plastic packaging.


DAIKIN proposes to paper industry, the lowest cost-in-use treatment for the stringent barrier paper, packaging.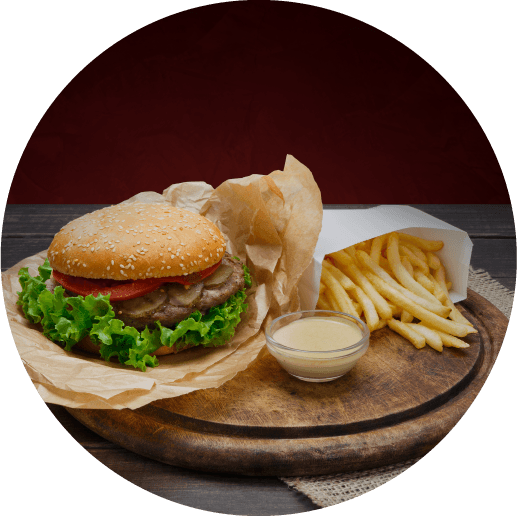 Sandwich wrap/sleeves, Pet food packaging
UNIDYNE is a long time proven solution for papers to achieve high-performance resistance to oils, grease, and water. Suitable for sandwich wraps, french fry sleeves and all food contact application,